16 UTEC students win the ELAP 2022-2023 scholarship to conduct their research stay in Canada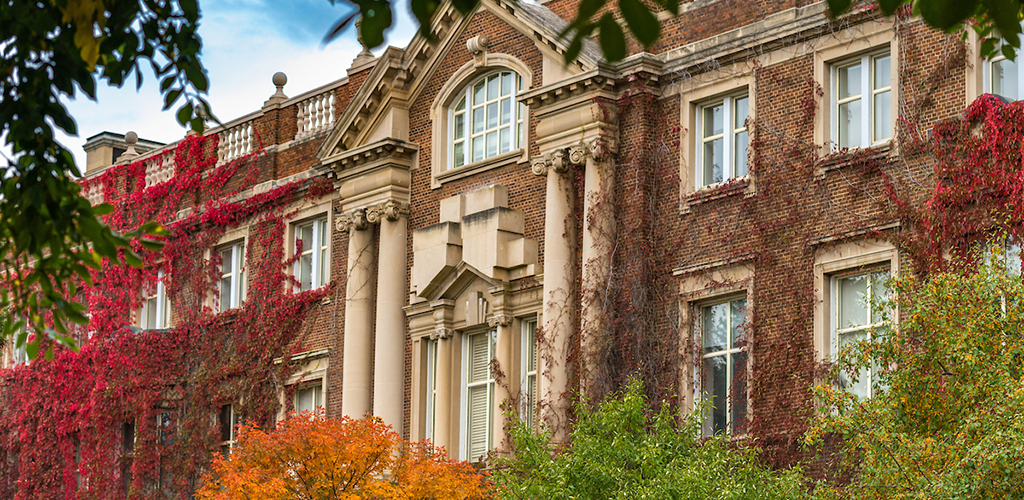 Photo by University of Alberta
September 2022
We are glad to announce that 16 undergraduate students from Universidad de Ingeniería y Tecnología (UTEC) have won the Emerging Leaders in the Americas Program (ELAP) 2022-2023.
The ELAP scholarship is funded by the Government of Canada and it allows students from post-secondary institutions located in Latin America and the Caribbean with short-term exchange opportunities for study or research in Canadian post-secondary institutions. It is important to mention that applying for this scholarship is only possible through collaboration agreements between Canadian institutions and their partners in selected countries.
In this case, UTEC students can participate thanks to the agreement we have with the University of Alberta (Canada), which has been active since 2015. The winners will be able to conduct a research stay of 4 months in this prestigious institution, located in Edmonton, Alberta. Currently, the University of Alberta is ranked 113th, as one of the best universities in the world, according to the Rank Aggregation, which combines multiple ranked lists into a single ranking from universities of big reputation. Likewise, the University of Alberta was named one of the 15 post-secondary institutions most sustainable in the world in the last impact ranking of Times Higher Education (THE), which recognizes the efforts of universities and their commitment to the Sustainable Development Goals of the United Nations by 2030.
The winners of the ELAP 2022-2023 scholarship are:
Bioengineering: Allison Marisol Aldoradin Reyes, César Luciano Otárola Ruiz, Diana Carolina Peña Cordova, Nadia Odaliz Chamana Chura, Nathaly Dongo Mendoza and Thalía Marycielo Leyton Reto.
Computer Science: Cesar Alejandro Salcedo Castillo.
Environmental Engineering: Stephanie Emily Peralta Limachi.
Civil Engineering: Luis Christian Gonzalo Oblitas Quispe and Marcela Cristina Yeckle Damian.
Energy Engineering: Camila Fernanda Quiroz Chalco and Sebastian Chacon Moran.
Mechanical Engineering: Adolfo Ricardo Piminchumo Sausa and Hector Luis Garcia Gomez.
Mechatronics Engineering: Diego Alonso Valentin Palma Rodríguez and Marcelo Jafett Contreras Cabrera.

We talked to three of the winners to know what this opportunity means to them. Hector Garcia, a Mechanical Engineering student, mentioned the following: "It is certainly a tremendous joy to be one of the beneficiaries. It will be a great opportunity to delve into the field of research and to acquire new knowledge."
Likewise, Bioengineering student Nadia Chamana also seeks to gain a broader vision in the field of research: "Since the moment I decided to specialize in synthetic biology, it has been difficult to find opportunities in Peru or abroad that do not require a large investment. The ELAP scholarship will allow me to acquire more experience in this area to improve my projects and support the synbio development at UTEC, without having to worry about my financial situation. I am certain that I will do my best to represent my university and have good results."
This scholarship will also allow students to achieve both personal and professional goals, just like Thalía Leyton, a Bioengineering student, mentioned: "Winning the ELAP scholarship is one of the best academic achievements for me. As a Bioengineering student interested in research and development, finding an institution, supervision, and, above all, funding to carry out this project is very important for my personal and professional goals. In addition, the fact that it is in an international environment adds unparalleled cultural value that I would like to continue to learn from."
We invite UTEC students to participate in the next call for applications for the opportunity to conduct a research stay at one of the best universities in Canada: University of Alberta.
For more information, contact: international@utec.edu.pe